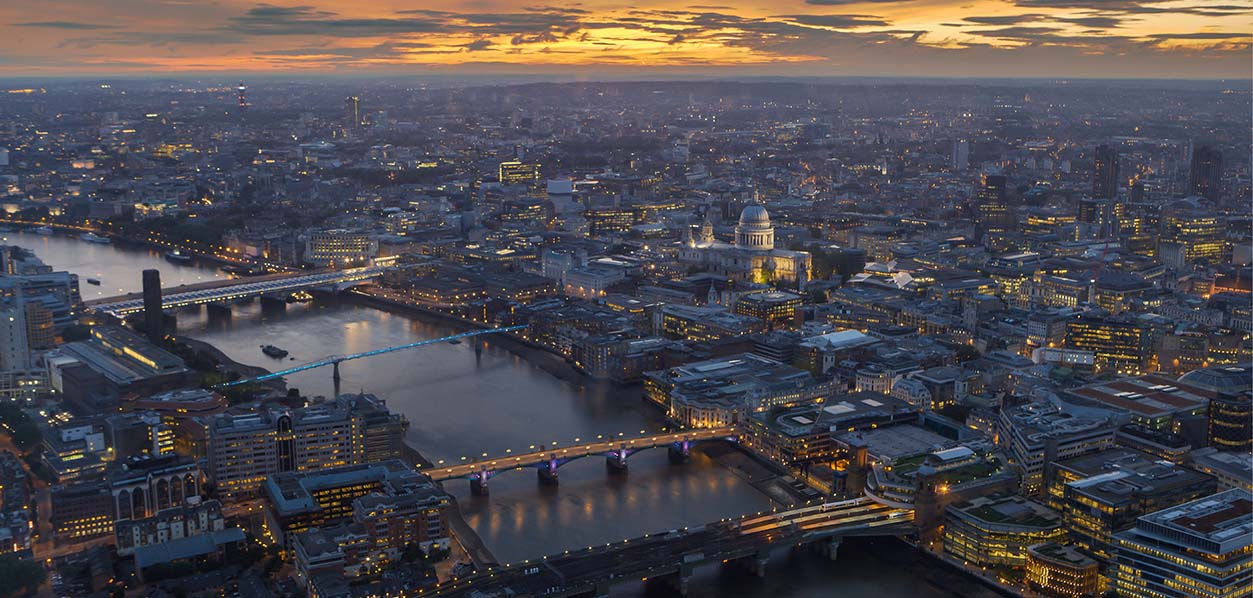 Market Update – February 2023
Great news for Londoners (as stated by the Evening Standard)
By Nick Staton – Owner Statons Estate Agents
Most days I read the property pages of the media, it's my business to know what's being reported and to try to make some sense of what is often not particularly fair and reasonable reporting.
Although a recent piece in the Evening Standard caught my eye for its rather more positive outlook, titled – 'Is London finally rising beyond Brexit'. Before you hold your head in your hands, this is not political reporting, this was from their business editor…
With the subtitle of 'London may finally be recovering its pre-Brexit poise' the article talks of evidence of confidence in the economy and in particular London. Quoting reports that investment in the City's property market last month was the highest since the pre-Brexit days of January 2016, is a reminder of London's resilience.
In the 7 years since the EU referendum result, London's attractiveness to both business and property investment may have been slightly obscured to the outside world, although signs of recovery are strong and the damage caused during this time may not be lasting.
London's Recovery
Also reported in the Evening Standard this week, the headline reads – 'City commercial property investment hits eight-year high' where the article confirms that more commercial property was transacted in the City of London last month than in the whole of the previous quarter.
Tourist numbers are also widely expected to grow in 2023 – as is **** and as commuters slowly return to office life, there is optimism that London may finally return to its former glory.
People wanting to move to London and the surrounding areas
London Property
The Greater London Property market suffered the most from the impact of both Brexit and the Pandemic, with the much-reported 'search for space' for the many who decided that busy London was not the place for their family during a global pandemic. Many packed up and moved to more isolated locations, Cornwall and Yorkshire were popular choices.
Since this time, many of those that chose to move out, have subsequently decided that the isolation was not for them and have since returned. In more recent times, London's residential property market resurgence has not come from these movers but from a significant number of Global super-prime buyers.
The City's luxury-property arena, particularly new-build developments. Despite the instability caused by global inflation, the crisis in Ukraine and Covid's continued disruption, the very top end of the London property market is getting stronger.
Prime Markets
London's super-prime market is being fuelled by global buyers, particularly from the Middle East,  Asia and more recently the US, who were far less active in the London super-prime market during the pandemic. At the same time, the surging energy and commodity costs of the past few years have seen many of the world's wealthiest become even wealthier.
Many of these wealthy buyers are investing in the London property at record levels, a reported £2.9 billion was spent on London's highest-end properties in 2022, while sales of homes priced £10.2 million and above were higher than at any time since 2014. There was a record 52 London sales above £15.3 million last year, up from 40 in 2021, with the greatest concentration in Westminster, Knightsbridge and Belgravia.
Currently, it seems that buyers from the Middle East, India and China have been particularly active, along with a new stream of investors from Northern Europe, including many from oil-rich Scandinavian countries. It's suggested that figures could even trend higher in 2023, due to the limited supply of new-build apartments as well as a weakened pound that has made buying in London more appealing than ever.
History repeating itself
Today's market trend reminds me of many years ago when London become the focus of international investment, at that time there was a large movement of buyers who found the prices in central London out of their reach, including many international buyers.
A good number of these buyers realised that the areas that Statons specialise in were just 30 minutes away from central London with tube and overground stations within reach of the West End. With prices so much lower, some of the best schools in the country with wonderful shopping areas like Brent Cross etc, High Streets with fabulous restaurants, shopping facilities, travel networks, the M25, and airports all within easy reach.
Maybe this is why today we are approaching record numbers of people from around the world visiting our website, our team of negotiators are consistently talking to international buyers about the areas they're selling and letting properties, helping their understanding and encouraging them to come to our area.
This certainly feels like history repeating itself as increasing numbers of overseas buyers become aware of the buying trend and investment opportunities. The trend filters down to all price ranges and buyers start to look a little further afield.
At Statons, we have strong connections with central London agents who we work with, and where they are unable to meet buyer requirements, we are able to offer a greater selection of properties across all price ranges and help buyers find sensible alternatives.
Looking for a new home?
If you are thinking of buying, selling or letting a property, we are happy to offer specific advice and help you plan for your next move.
Please don't hesitate to call me.
Thank you for reading
Nick Statons – Owner Statons Estate Agents