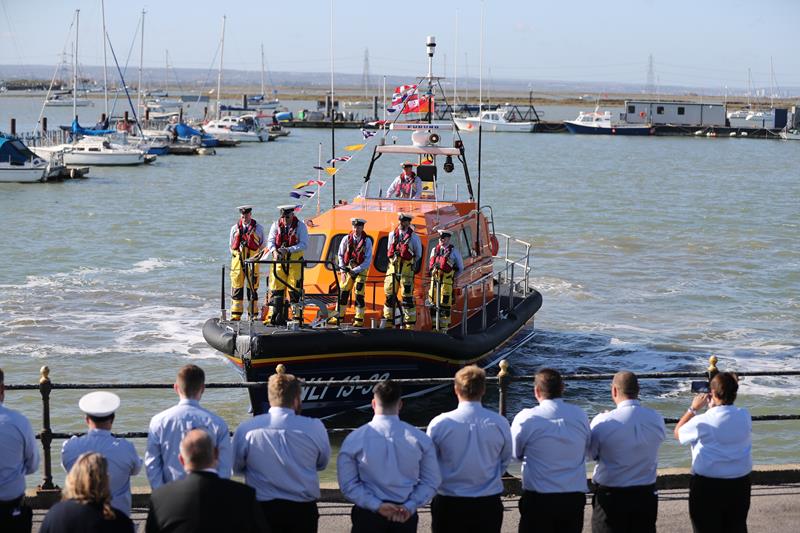 Image Credit – RNLI Rich Sams
RNLI Lifeboat donated by and named after Judith Copping Joyce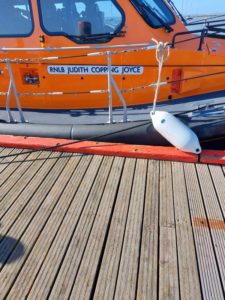 It was my pleasure to have known Judith Copping Joyce, who sadly passed away recently. For the many Barnet residents that knew her, we can only admire her efforts as a tireless fundraiser for the RNLI.
I fondly remember Judith with her collecting box in Barnet Market, shaking it at passers-by as she continued her support for this very worthy cause. As well as collecting at Barnet Market, Judith also organised fundraising events for the RNLI.
It was her wish, that following her passing, that her home in Hadley Wood should be sold and the proceeds used to help in the purchase of a new RNLI lifeboat.
To this end, on Saturday the 8th October 2022, more than 200 people gathered at Crundalls Wharf, Queenborough Harbour on the Isle of Sheppey in Kent, to see the naming ceremony, the Judith Copping Joyce. The new all-weather 'Shannon Class' lifeboat was then officially taken into service by volunteers at the station, where she will play a key role in saving lives in the Thames Estuary and River Medway.
I am very proud to have helped fulfil Judith's wishes.