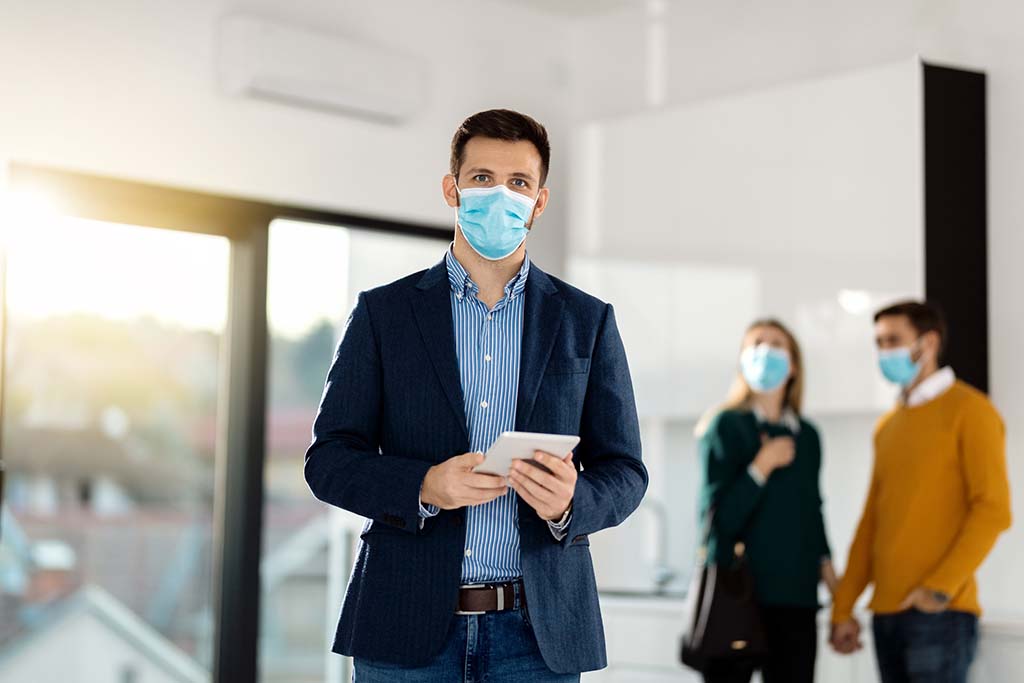 Nick Staton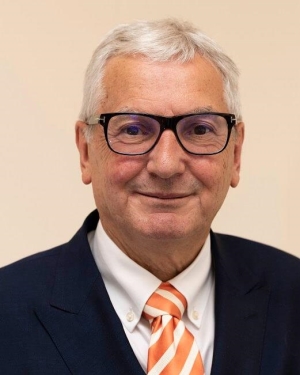 Hopefully, there is a bright light at the end of the tunnel. The UK Vaccination programme. As this is being typed; the Government, with the amazing NHS, continue to vaccinate many, millions of people in all walks of life and we can see the encouraging results reducing COVID.
We know how difficult this pandemic has been for so many of us and we fully understand that it has touched everyone at some stage, personally and in all areas of businesses.  However, fortunately, the property market has as everyone knows been extremely busy and continues to stay strong.
As with most businesses, we started out by putting everyone on furlough in the first lockdown, but we soon realised that we needed to bring people back to help us deal with the large number of enquiries.  We were not sure if these enquiries were going to turn into business or would just be conversations for the future. The outcome has been that many of the enquires we received have turned into successful sales and lettings of properties, which has been incredible through this difficult time.
We have fully complied with all the regulations from the Government which have been very helpful regarding how we should do virtual viewings as often as possible, and face to face viewings which are always done with masks, gloves, and of course self-distancing.
Our offices were designed and laid out into different areas with less people per office, so we were able to give our very important teams in our offices the social distance required from each other.  Our doors have been locked but our phones are fully staffed so we can arrange appointments in any of our offices and we have been able to make many, many appointments for people because our contact telephone numbers are outside the offices and we can answer the phone immediately and deal with any enquiries.
Our experience at Statons over the past year and into the start of this year is that buyers and sellers, landlords and tenants are more focused on exactly what they require from a home. For example, a quiet space for a home office, private outdoor space, including apartments with balconies or gardens, the need for local green spaces and parks nearby, and in many cases we're seeing people moving areas to be closer to their families and businesses. All these requirements are available in the beautiful areas we cover and from the wonderful properties that we are proud and privileged to have as part of our property portfolio for sales and lettings. Whatever your reason for moving we are here to assist you. Our expertise and knowledge of over 25 years in the business of the property market and the local areas including amenities, schools, and transport links, are second to none.
During the various lockdowns, we have had the golden opportunity to take an in depth look at our business as a whole and we are very excited that the first main improvement is that we have now designed, with Troy Stanley and his team at Inspire444,  a fabulous new website.  The new website which we are very excited about will go live in the next couple of weeks. It has a keyword search feature, language converter and a new property search facility making everything much easier. Obviously, everything needs to be Covid 19 safe, so on the website we explain all the rules on Covid 19 for carrying out market appraisals, viewings etc. with all the Government guidelines being put in place.
There is no doubt that the Government's position to introduce a Stamp Duty holiday has helped to revive the property market. The end to the Stamp Duty holiday was debated by the House of Commons on 1st February 2021.  They suggested creating a winding period down of the holiday Stamp Duty period rather than a cut-off date of the 31st March. No decision has been made yet, and we will be closely watching how things progress in the coming weeks as we know it can affect many sales going forward. The general feeling is that it might be extended by another few weeks or months, but this has not been confirmed yet, stamp duty saving has helped so many people to move.  We hope very much that this stamp duty holiday will be extended. However, all our negotiators in all our offices are working tirelessly to get as many completions as possible through before 31st March 2021.
We have exciting news for the Statons Group network of offices, we have decided to open another office in a new area for us, Mill Hill, London NW7. This will be a Premier Lettings office which will expand and enhance the areas we cover. This office will have a new team, joining our Statons family. This will be put in place over the next two or three months.
Even now, these many months on, our vendors and buyers tell us how COVID is shaping their decision making.  This can be anything from bringing long term property goals forward to completely changing their perspective on what it is they want and now need from a home. We have also seen an increase in multi-generational living bringing families back together providing mutual benefit for all generations. No matter what national and regional figures indicate, the way our specific area performs is always unique. We are constantly reviewing our own data to ensure all our clients are completely aware of what properties are available and what is happening on their doorstep at any moment in time.
Please see our website for our current COVID-19 Guidelines.
We do wish that everyone stays safe and that all businesses see things improving going forward. We also hope that we can be part of your history in either selling or finding you a family home in the future.
Take care and stay safe.
Nick Staton